ALWAYS IN OUR HEARTS DEAR MASON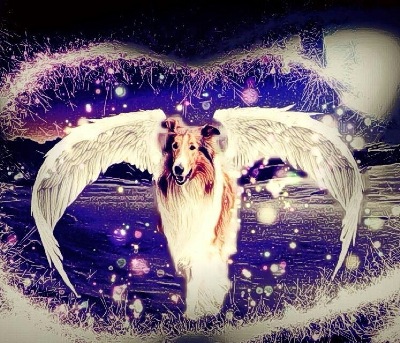 Thank you Giuliano Della Pina, Italy for this image of Mason and video tribute. Written by Giuliano Della Pina, "I am very happy and honored that this simple job done for your big actor on the big screen and in real life is enjoyed.I'm very excited that you want to put it in the page of Mason.Denise.....please let me ask you permission if I can make a tribute video with all my heart for Mason. I've created a page just for the love and devotion of Roughcollie NOBLE BREED just because I like to do all this. I do virtual paintings and video tributes all over the world collie.However, before doing a job I always try to contact the owner of the dog that I'd do a tribute just because it is polite to ask. I wanted to work on the video and pictures to make a video tribute in his honor. I do it because I have always admired Mason. A simple gift to Mason by a simple boy who always dreams of the day where he realize his dream of being able to have a Roughcollie.I have not a friend collie because I have to finish building the house for my family. Finished house will be able to realize my dream that I carry inside of me until I was a child. Already very happy that the virtual design loved it.
but to make a video just for him would be a great satisfaction for me. Thanks for giving me confidence and have immediately understood my soul.

Ciao(by) Giuliano Della Pina Italy"

Video by Giuliano Della Pina "Always in Our Hearts Dear Mason"

http://www.magisto.com/album/video/OC45UV0PQgc5JSkPYnZLAn4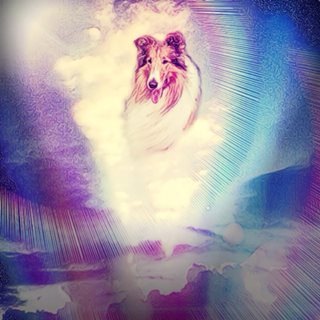 "I will always remember Mason because he was such a beautiful and special collie and he was born to bring such joy and love to the world through not only Lassie Come Home but through his offspring. We watched the movie in memory of Mason and he stirred such love and emotion in peoples hearts.All you have to do is look in his eyes and he brought heaven with him to show what true love is...He has such a beautiful spirit-that is what made him do what he was meant to do. He was truly amazing... When I look into Clouds eyes I see Mason. Cloud has those really wistful loving eyes-so intelligent and graceful-just angelic... I can never thank you enough for sharing Mason with us-it has made such an impact in our lives in ways you will never know. We are so lucky to have met you and Kathy. You were both meant to be involved in Masons life and to share that love with others. We love you and cry with you and our hearts go out to you. Masons spirit is with Jesus in heaven and is eternal... God allows us those precious moments with these beautiful angels but it seems such a short time here on earth. When we see heaven only then will we truly understand then we will see all our beloved pets and loved ones again.... My heart is with you and I wish I could have been there with you. You are always in our hearts and Mason will always be there too.... Patty, Clearwater, Florida"

"During this last week, I've thought how wonderful it was that you were the chosen one in this life to have this beautiful, one in a million dog, as your companion. As for the rest of us that were fortunate enough to know and be with Mason, it was a privilege and a joyous high.. and, oh, so special. For myself, the love I had for him not only touched my heart but went straight down to the depths of my spirit and soul. He just blew me away! The visits with you, Mason, and the puppies have been and will remain one of the great high points of my life. Elyse, Chicago, IL."